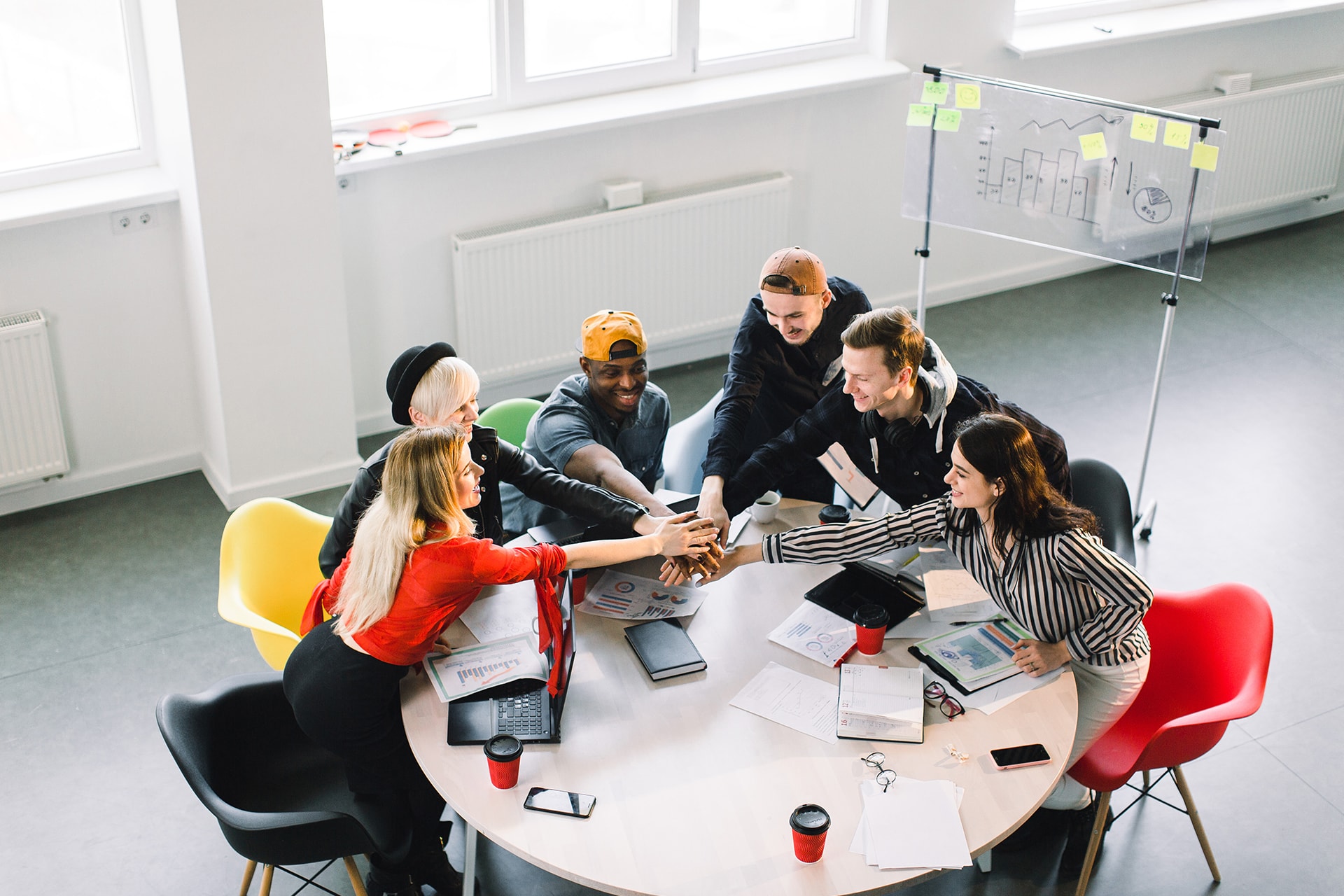 Our Training and Consultancy service provision helps reduce the complexities and pitfalls that companies may face when accessing international markets to conduct international trade and form partnerships.

The online courses are held as virtual training sessions and can be delivered in-house or offered at a designated location, combined with the following project implementation support.
Our interactive training sessions are benchmarked to best practices and are scenario-based with case studies.
Each participant receives a certificate of participation.
Training, Seminars, Programmes, and Consultancy. Contact us for further information, contact us
External Market Assessment
-International audits of the external business environment-
Participants of this seminar will gain a full understanding of key external factor relationships within an industry and an in-depth knowledge of the process of conducting external market audits of the external international business environment. This reveals key variables that offer actionable responses for the company.
This seminar covers:
• The Global Challenge
• External Industry Assessment
• Globalisation of services
• Conducting External Strategic Management Audit
• Competitive Analysis
• Forecasting Tools and Techniques
• The External Factor Evaluation
• Competitive Profile Matrix
• Value Shop and the Service Value Chain
Cross-Cultural Business Negotiations
The cross-Cultural negotiation process is significantly influenced by the cultures within which negotiators have been educated and socialised. Cultural differences prevalent in global business and sales can have a tremendous impact on the process itself as well as its outcome.
This seminar is designed for the purpose of enabling participants to acquire the skills necessary to engage successfully in their cross-cultural negotiations and flourish.
This seminar covers:
• Cross-Cultural Negotiations
• Intercultural Preparation
• The Cross-Cultural Negotiations Process
• The Gap Model in International Negotiation
• Knowledge Management and Learning across Borders
Documentary Collections
This seminar focuses on two principles of the documentary collections system which are, that the buyer requires certain documents from the seller to import goods and that the banking system can be used to arrange for the transmittal of the documents to the buyer in exchange for payment (or acceptance if a term payment has been agreed)
• The Documentary Collection Principle - URC 522
• Parties to Documentary Collections Transactions, their Roles and Obligations
• Procedure Flow / How they Work
• The Collection Instruction to a Bank
• Timing of payments: The Practice
• Legal and Practical Positions regarding Duties of the Remitting Bank
• Acceptance Pour Aval
• Non-Payments Non-Acceptance of Drafts
• Protesting
• A Set of Documents being Sent for Collection
Documentary Credits
This seminar enables importers and exporters to acquire practical skills, knowledge, and understanding of the complex issues associated with handling overseas transactions. involving documentary credits
This seminar covers:
• Documentary Credits - Principles, Characteristics and Uses - UCP 600 - Letters of Credit
• Types to Parties to a Documentary Credit Transaction their Roles and Obligations.
• Example of How Documentary Credits Operate
• The Importance of Documents in Documentary Credits.
• Presenting Documents to a Bank
• Alternative Course of Action When an Exporter has Presented Documents that do not Conform to the Credit.
• Electronic Presentation eUCP 600
• Ares of Letter of Credit Practice that is Impacted by Electronic Commerce.
• Documentary Credit Dispute Expertise System ( DOCDEX )
Digitalisation and Uniform Rules for Digital Trade Transactions
- URDTT Version 1.0 – ICC
- digitalisation is top of the agenda in the trade world -
"moving away from paper-based trade which is a source of cost, delay, inefficiency, fraud, error and environmental impact" G 7 Summit 202
Gain an understanding of the interpretation and application of URDTT in the context of digital trade strategy.
• Digitalisation.
• New Technologies Enabling the Digitalisation
• ICC: Digitalisation in Trade Finance.
• Key Principles of the URDTT.
• Key Benefits of the URDTT.
• Electronic records and their use.
• Non-compliance of 'electronic records'.
• Payment obligations and the role of banks/non-bank financial service providers.
• Legal implications.
• URDTT in Practice.
• URDTT Secure Controls Framework - SCF.
International Trade and Uniform Rules for Demand Guarantees, URDG 758 - ICC
Participants of this seminar will gain an understanding of how Bond & Guarantees that are required in connection with overseas contracts, or with the supply of capital goods and services, operate.
This seminar covers:
• The Role of Bonds & Guarantees in International Trade
• The Application of Guarantees and How they Work
• Types of Bonds & Guarantees
• 'On Demand Bonds' and Conditional Bonds
• The Problems that Bonds can Cause for and Exporter
• How an Exporter can Overcome or Reduce the Problem of Bonds
• Uniform Rules for Demand Guarantees, URDG 758 ICC
• Uses and Operation of Stand-By Letters of Credit
• International Stand-By Practices ISP98
Financing for Export

Usually, exporters of consumer goods require short-term finance because importers do not expect long periods of credit. Exports of capital goods are often sold on medium- or long-term credit. This seminar will also examine the methods of finance available and the circumstances in which they are appropriate.
This seminar covers;
• Financing Techniques for Short-Term, Medium-Term, and Long-Term Trade.
• The difference between Pre-shipment and Post-shipment Finance.
• With Recourse and Without Recourse Financing.
• Factoring, Invoice Discounting, Avalised Bills of Exchange, Supplier and Buyer Credit, Forfaiting.
• Currency and Exchange Rate Protection. Options
• Spot Rates
• Forward exchange contracts.
Incoterms 2020
The Incoterms rules are the world's essential terms of trade for the sale of goods.
The Rules are published by the International Chamber of Commerce (ICC). The ICC 2010 publication has been replaced by the revised 2020 publication which came into effect January 1st 2020.
This seminar covers:
• What the Incoterm rules are and what they are used for
• Classification
• Obligations of the Seller and the Buyer
• Place of Delivery, Transfer of Risks, Documents, and Customs, Transport Insurance
• Mode of transport used and Incoterms
• Payment for the main transport (seller or buyer)
• Practical and Professional use of Incoterms
e-Commerce, e-Business and International Trade
This seminar focuses on how businesses can grow their international trade by applying e-Commerce, e-Business Strategies, and Technologies.
The Seminar covers:
• e-Commerce
• The e-Commerce environment
• The e-Commerce marketplace
• Business and consumer models for e-Commerce
• B2B and B2C companies
• Marketplace channel structures
• Commercial arrangements for transactions
• e-Business and e-Business infrastructure
• e-Business strategy
• e-Environment
• Social factors
• Legal factors
• Economic and competitive factors
• e-Commerce and globalisation
Train the Trainer
The seminar focuses on a 'systematic approach' to training that uses sound principles of performance management and good training techniques. This ensures that supervisors and trainers are getting the most out of themselves and their employees or trainees.
The seminar covers:
• Assessing Training and Development Needs
• Designing a Training Programme
• Delivering Training
• Supporting the Learner and Evaluating Training